Mr Ayaz Mukarram Shaikh, PhD student from our Faculty's Institute of Food Science, has been selected as Top 16 young scientist...
We are pleased to announce that, Mr Ayaz Mukarram Shaikh, PhD student from our Faculty's Institute of Food Science, has been selected as Top 16 young scientist in the world by- World Food Forum, Food and Agriculture organization to work on Scientific advisory board of FAO for 2023-2025. This is great achievement to represent India and Hungary together at World food forum, FAO. To raise the global issues and local issues of Youth from Food and Agriculture background. The announcement of this Second cohort happened in a hybrid format from FAO/UN Headquarters and Rome Office, Italy. 
The YSG (Young Scientist group) aims to provide the WFF with scientific evidence and technical knowledge necessary for the implementation of its initiatives. The group is responsible for creating a biannual WFF Young Scientists report on specific policy issues that concern youth related to the transformation of agri-food systems.
Leveraging the areas of expertise of the Food and Agriculture Organization of the United Nations (FAO), and engaging with partners and relevant academic networks, the YSG plays a critical role in providing the WFF with necessary science-based direction, and allows for formal scientific opinions related to documents, statements or action-oriented proposals generated by the participating youth.
The Group will support the formalization and institutionalization of the WFF, with a particular focus on youth action, innovation and education. Its composition will align with the FAO Four Betters - Better Production, Better Life, Better Environment, and Better Nutrition -; and mirror scientific areas relevant to agri-food systems transformation to achieve the Sustainable Development Goals (SDGs).
The 2023 YSG cohort is composed of 16 young scientists from all over the world:
Ambrogio Zanzi – Italy

Ana Luiza Domingos – Brazil

Aasma Sharma – Nepal

Ayaz Mukarram Shaikh – India/Hungary

Celia Burgaz – Spain

Cherie Russell – Australia

Ebba Engström – Sweden

Gideon Iheme – Nigeria

Isnawati Hidayah – Indonesia

Haiteng Li – China

Margaret Hegwood – United States of America

Mechak Gbaguidi – Benin

Ram Chandra Neupane – Nepal

Ramoudane Orou Sannou – Benin

Sofia Cavalleri – Italy

Tarini Gupta – India
The applicants were selected after going through a thorough review process undertaken by a diverse and inclusive Selection Committee composed of scientific experts. The WFF wishes to thank all the members of the Committee for their hard work in identifying the next YSG Cohort:
Prof. Dr. Carl Lachat – Department of Food Technology, Safety and Health, Ghent University, Belgium

Associate Professor Dr. Hynek Roubík – Group leader of Biogas Research Team, Faculty of Tropical AgriSciences, Czech University of Life Sciences Prague, Czechia

Martín del Valle, PhD (c) – Global Academy of Agriculture and Food Security, The University of Edinburgh

Dr. Chian-Wen Chan – Founder of Pan-Gaea initiative, Founder of TripleVs Venture

Toyin S. Olowogbon, PhD. – Agricultural Economist, Centre for Sustainable Agricultural Empowerment, Nigeria

Angela Tay – Senior Investment Associate

Dr. Junior Miranda Scheuer, Universidad de la República, Facultad de Agronomía, Uruguay

Anand Nainar - Senior Lecturer, Faculty to Tropical Forestry, Universiti Malaysia Sabah

Fardous Mohammad Safiul Azam, P.hD. – Associate Professor, Neijiang Normal Univesity, China

Helena Trigueiro - Nutritionist and PhD Researcher
We congratulate you and wish you continued success in your work!
More information: https://www.world-food-forum.org/news/detail/wff-announces-second-cohort-of-the-young-scientists-group/en
---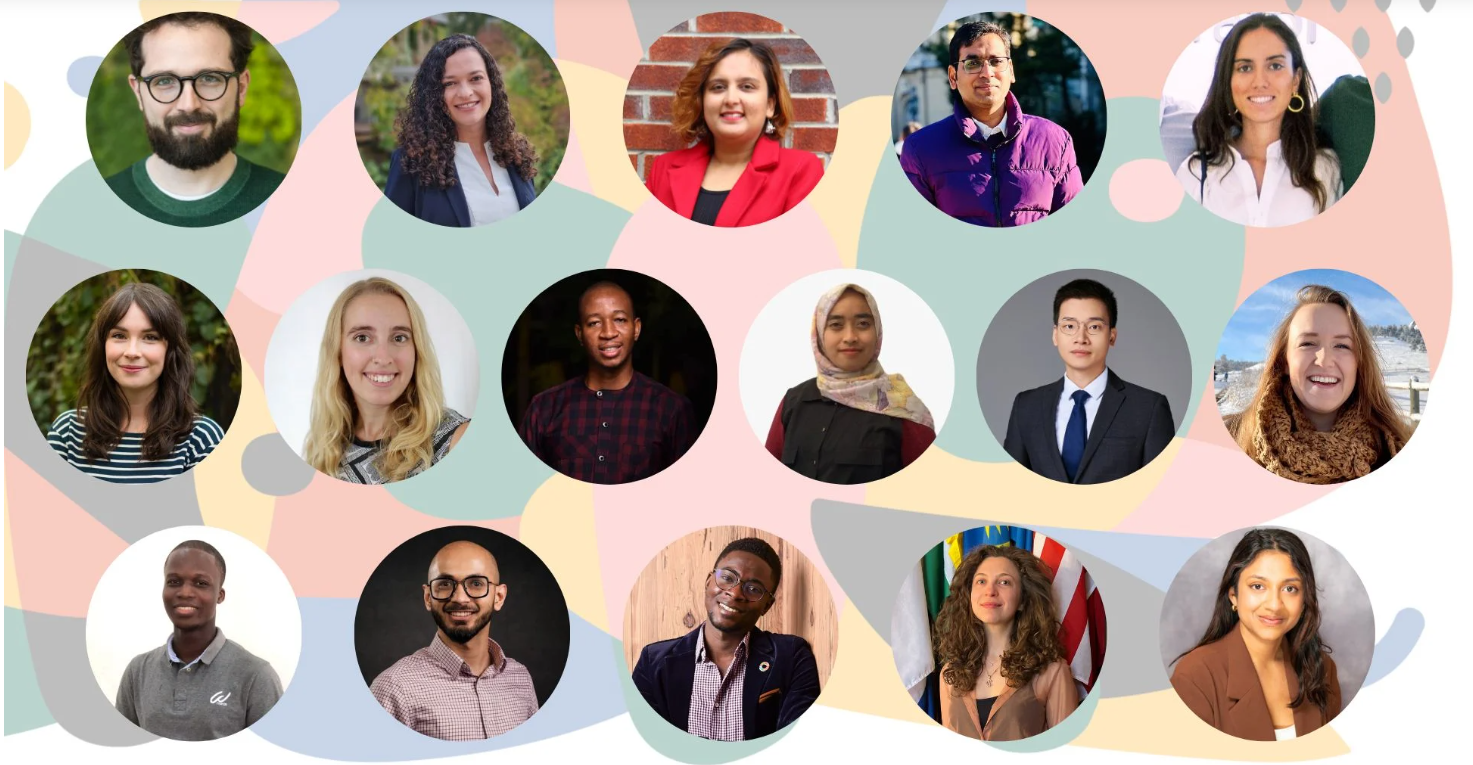 Last update:
2023. 05. 05. 12:33